A.U.D.A Altengarde Utility Dog Academy - Breeding farm for the selection of Doberman pinschers and Bordeaux Dogues, Academy and training - Boarding house for dogs
A.U.D.A Altengarde Utility Dog Academy - A certified breeding company Doberman pinschers and Dogues de Bordeaux – But what is AUDA? The name puts into relation the two great realities of our Company: The ALTENGARDE Breeding farm (Recognized by E.N.C.I. and F.C.I. since 2007) that deals with working Doberman pinschers and Bordeaux Dogues with which we have had great success in the world of exhibitions and our Training and education academy...The Activities are addressed entirely to our four legged friends. We dedicate ourselves to them from when they are puppies through proper socialization and looking after and raising the skills of the owners, structuring education, obedience and recovering behaviour courses and all the services directed at those who want to experience a dog in a healthy way!
AUDA has a string sporting group that competes in specialty IGPs with excellent results both nationally and internationally. I personally have been competing for years with Altengarde Doberman pinschers and I have participated in many Italian championships and I have also been a member of the Italian National Doberman pinscher
Team many times but all the members of our group distinguish themselves with their breeds (See the results).
If you want to become a Part of the world of AUDA You Are Welcome!

View our website to learn about all the services offered.
News

ends on... 27-11-2019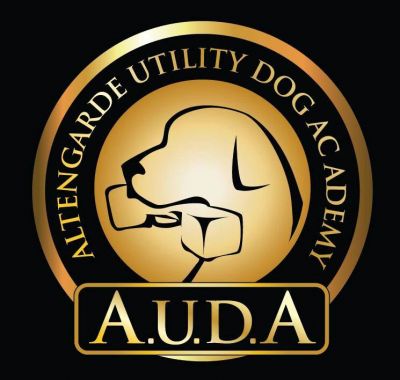 Via Casilina, 55+800 - 03018 - Paliano - FROSINONE - Italia - Cell.+39 339 2424757 - Mail: federicoagk@gmail.com - Mappa https://goo.gl/maps/QCRgveDBiSPiLKsD6
Dal lunedì alla Domenica 8.30 - 18.00 - Via Casilina, 55+800 - 03018 - Paliano - FROSINONE - Italia - Cell.+39 339 2424757 - Mail: federicoagk@gmail.com

()
Go to user page